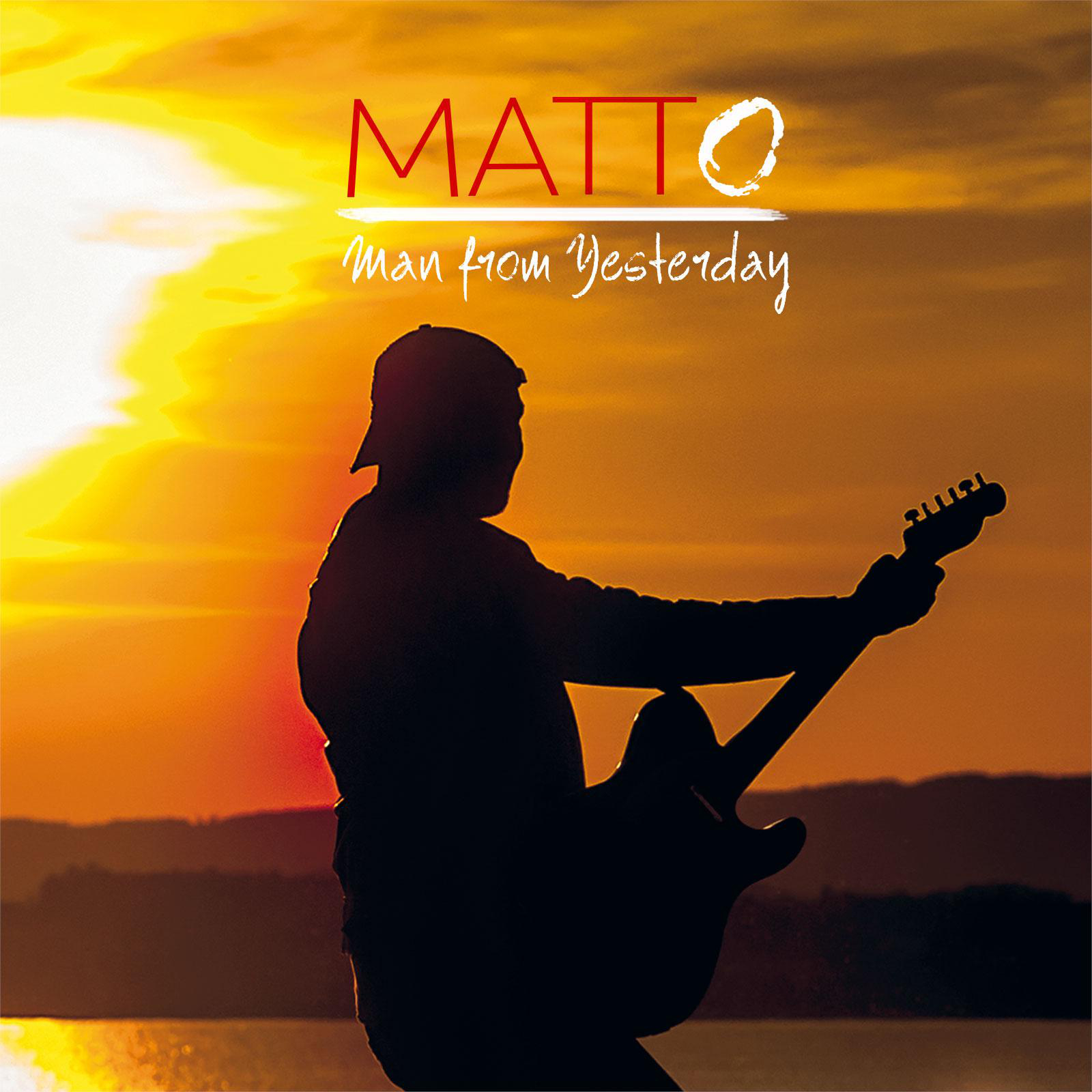 The best music is essentially there to provide you something to face the world with.
Bruce Springsteen
In 2016 MattO decided to release his first own album, Man From Yesterday. The album is a collection of very personal and intimate songs that talk about love – fulfilled and unfulfilled, about life and the World we live in. The songs were written by MattO between 2012 and 2015, a period of transition in the life of the artist, in the rock and folk-rock tradition of the sixties and seventies: retro rock with a distinct live feeling.
On Man From Yesterday MattO collaborated with his long-time team of musicians and sound engineers in the Lakehouse Studios in Asbury Park, New Jersey. Jon Leidersdorff, a close friend of his and the man behind Lakehouse Studios, produced the album and arranged the songs. All songs were recorded by Erik Kase Romero and mastered by Tim Pannella. The musicians on the album were:
Winston Roye – Bass
Tim Pannella – Drums and Percussions
PK Lavengood – Electric Guitars
Jonathan Tea – Piano and Organ
MattO – Acoustic Guitars
The art work of the album was done by another long-time friend of MattO's, Diego Tortini, a renown photographer in Milan, Italy. The album is released on the music label of Idea Web Italia s.r.l.
Man From Yesterday, the song that gives the name to the album, is about a man that looks at today's industrialized world with all its wealth and comfort, perfect technology and individual freedom, only to regret the growing disparity between the rich and the poor, the lack of social ties, true solidarity and love among people. And he is glad that he lived yesterday.